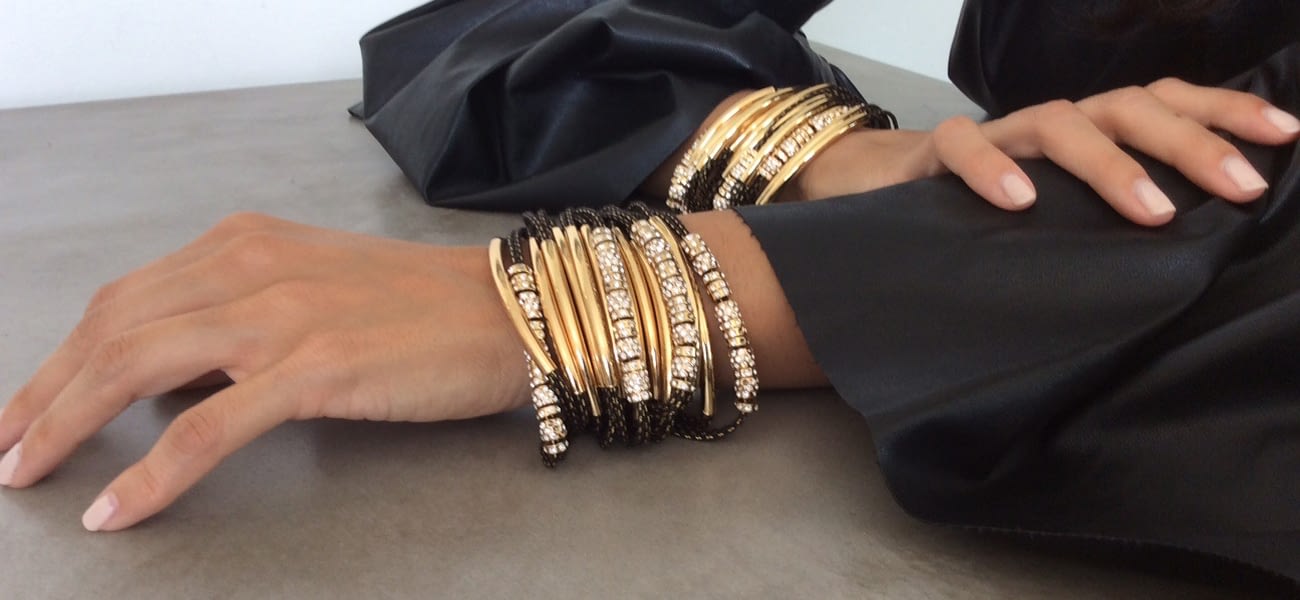 This is custom heading element
Slate Grey
20 Silver multi & cut out tubes bracelet with waxed cotton cord interspersed with beads and tonal crystal rondels, back buckle closure, Gillian Julius silver tag and care label.
Inspire
gillian julius , a south african by birth , and a traveller by nature , graduated from fashion institute of technology johannesburg south africa.
as fashion editor in south africa to the youngest buyer of internationally recognized designer….
PRODUCT CARE
Gillian Julius jewelry is shipped with a care label attached:
Gold, Silver, Rose Gold And Iridium pieces of jewelry are all hand strung with  Japanese cotton that has been coated with wax and threaded through multiple tubes.  As mentioned on care label do not shower swim or submerge bracelet in liquid    due to porous nature of cotton.  It is important to avoid contact with water, detergents, soap, body creams, oils and perfume as it could cause the cotton to shrink and deconstruct.
Our components are either alloy or copper base and then combined with a small percentage of silver gold rose gold or iridium prior to plating and are sealed with a silicone top coat. All components are submerged in a saline solution prior to assembly and if cared for in the manner we have suggested you can expect not to have any deterioration in the components. Whilst a soft dry cloth can be used to remove smudge marks from the surface at no time do we suggest you use a silver cloth as it will strip the coating and plating.
We suggest that you fasten the buckle when not on the wrist or neck and place back in its protective organza or velvet bag in which it was distributed.
READ THE LATEST BLOG POST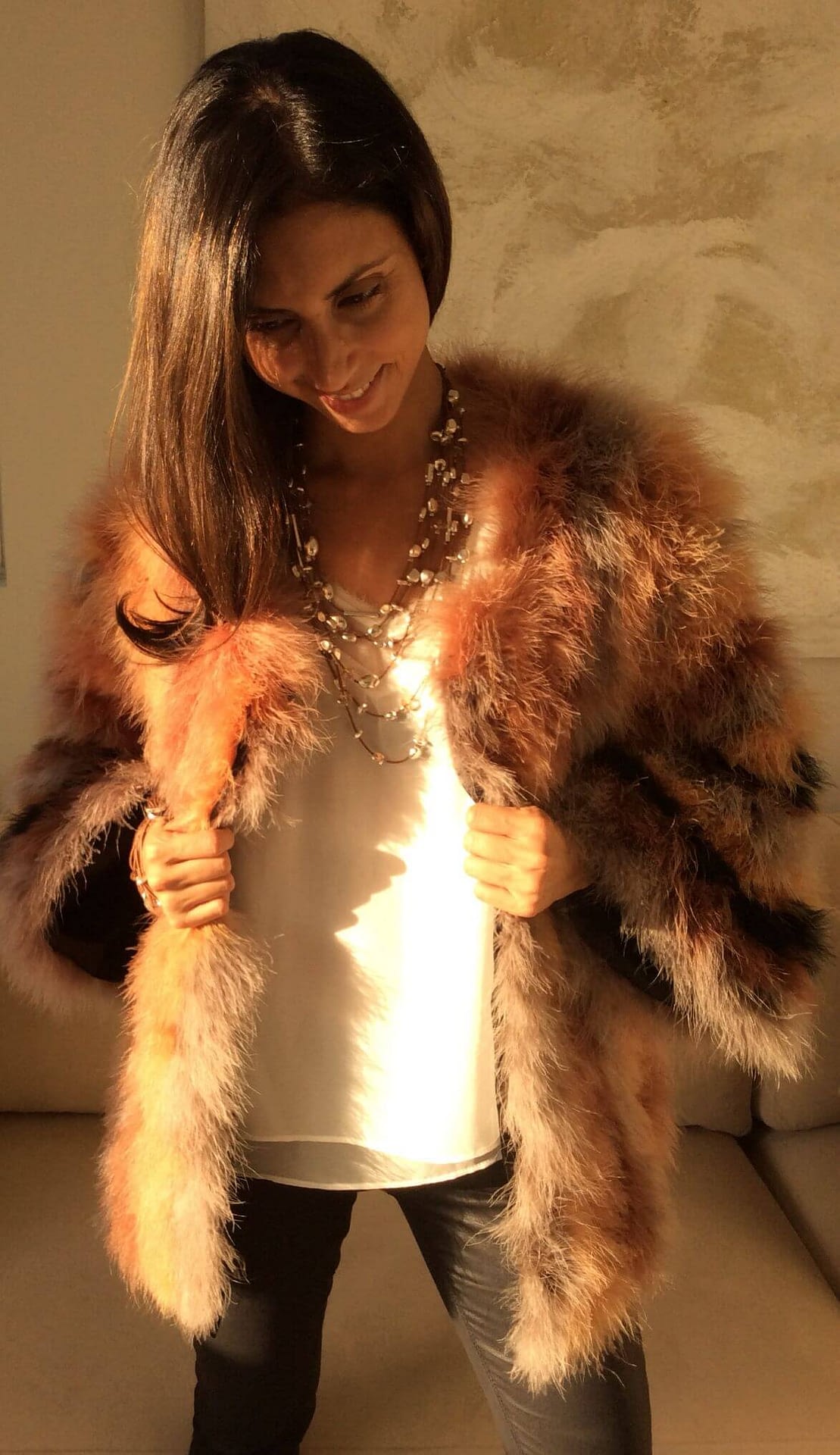 Moving Back to London was a split-second decision
Moving Back to London was a split-second decision, a gut reaction to get up and go, challenge myself, shake it up, meet new people, be exposed to new experience's, create additional businesses, live on the doorsteps of Europe and be based in London while maintaining my LA based office and fulfillment center. I wasn't, after all, deserting the sunshine of LA for the damp of London, nor was I turning my back on the friends I'd made, successes I'd achieved and the home I'd built, I was purely adding London to the mix, creating a home away from home and seeing the world through different eyes.
New cities bring new business opportunities and an insight into niches not yet filled…a chance to create a business that goes hand in glove with Gillian Julius Inc. jewelry, interlinks with retailers' wholesalers and private individuals and connects USA based businesses with UK startups and vice versa.
Then Covid_19 turned the world upside down and locked the door behind us. It turned a 10 day visit back to Los Angeles into an 8 month stay, leaving my possessions in London and my focus in the USA. It inserted a period/full stop into my life, slowing me down, making me realize that I'd been living between 2 continents, travelling none stop, with barely a comma/pause for air or reflection. Reality of COVID-19 literally put a stop sign in front of the world!